Cybersecurity, Emerging Trends and DEI with Allen Wuescher
We have Allen Wuescher, VP and CIO at Toshiba International Corporation, joining us for the "Get in the Mode" Podcast with David J.
Allen talks about the present and future of cyber security and technological growth in this dynamic economy. He shares his views on emerging trends blockchain and cyber security.
He also shares his passion about DEI (Diversity, Equity and Inclusion) and that there is tremendous growth associated with companies that recognize the success from diverse thinking.
About the Podcast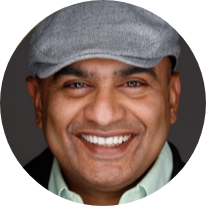 Technology works best when aligned with business strategy outcomes. Listen to leaders who share their software solutions that will change your relationship with software and the cloud. We go in-depth of how they have scaled their business, strategy and kept to their vision. Guests share their experience on the impact of
tech on a personal, local and global level.