Innovation as a Discipline with Neil Goodrich
Can IT and Digital be a creative enterprise?
We have Neil Goodrich joining us today for our "Get in the Mode" Podcast with David J to answer this question.
Neil is an Innovation Officer at M. Holland and has worked closely with his organization on Innovative techniques and procedures used at the organization.
It's wonderful to see his passion towards Innovation and how easy and simplified Innovation can be for anyone. He truly believes and follows Innovation as a Discipline.
About the Podcast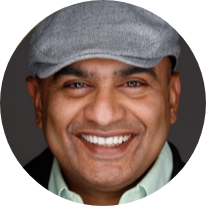 Technology works best when aligned with business strategy outcomes. Listen to leaders who share their software solutions that will change your relationship with software and the cloud. We go in-depth of how they have scaled their business, strategy and kept to their vision. Guests share their experience on the impact of
tech on a personal, local and global level.