Effective IT leadership, Experiential Lessons Learned with Jon Santee
Jon Santee, The VP of IT at Hayes Locums, joins us for the "Get in the Mode" podcast.
He shares his journey to becoming an IT Leader in the industry and shares his learnings and experience from his career.
We had an excellent conversation on what it takes to be an effective IT leader.
About the Podcast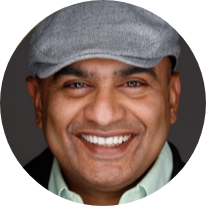 Technology works best when aligned with business strategy outcomes. Listen to leaders who share their software solutions that will change your relationship with software and the cloud. We go in-depth of how they have scaled their business, strategy and kept to their vision. Guests share their experience on the impact of
tech on a personal, local and global level.