How To Be a Better CIO with James Pierce from Salo
In today's episode, we're joined by James Pierce. James is CIO at Salo, a platform that connects finance, accounting, and HR professionals with projects looking for a catalyst.
We talk about:
Guidelines and principles for CIOs in different industries

The importance of knowing your business as a CIO

How to demonstrate your knowledge of the business

How James instills his philosophical approach to technology

How individual team members can be good business partners
Click here to watch the full podcast episode.
If you enjoyed this episode, please leave a 5-star review and click the subscribe button.
Your host David J publishes 5-minute topical videos, executive summaries of blogs, and key learnings from various books on the website getinthegame.live. Consider subscribing to the blog and video channel—subscribers get a chance to recommend guests for the podcast.
#cloud #strategy #software #digitalstack
About the Podcast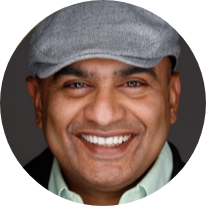 Technology works best when aligned with business strategy outcomes. Listen to leaders who share their software solutions that will change your relationship with software and the cloud. We go in-depth of how they have scaled their business, strategy and kept to their vision. Guests share their experience on the impact of
tech on a personal, local and global level.