Building and Automating Software at Scale with Matthew Stoehr at Sabal Capital Partners
In this episode of Get in the Mode, we're talking to Matthew Stoehr. He's the CIO of Sabal Capital Partners, a term lending business for commercial real estate assets and multiple asset classes.
Matthew talks about some of the initial challenges he faced as CIO, how he started implementing automation, and the value automation delivered to his team. We also talk about the trade-off between buying a software solution off the shelf and developing a custom one in-house.
We discuss the cost commitment of building such a large project and how Matthew was able to mitigate the large initial cost. Finally, Matthew talks about how he built his teams at Sabal, and we talk about using offshore teams and what to look for when finding and building them.
About the Podcast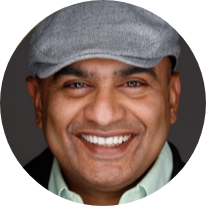 Technology works best when aligned with business strategy outcomes. Listen to leaders who share their software solutions that will change your relationship with software and the cloud. We go in-depth of how they have scaled their business, strategy and kept to their vision. Guests share their experience on the impact of
tech on a personal, local and global level.