A Better Alternative to Hustle Culture with Alex Raymond at Kapta
In this episode of Get in the Mode, we're talking to Alex Raymond. Alex is the Founder of Kapta, a company that provides software for post-sales account management professionals. He's also the host of the Conscious Entrepreneur Summit, a two-day event in Denver, Colorado aimed at helping entrepreneurs develop the resilience and leadership skills to grow their businesses.
Alex talks about his experiences in the tech startup community and some of the trends and challenges he's noticed over time. We talk about the prevalence of "hustle culture," how this can be a harmful force in the world of entrepreneurs, and why it's so common.
We talk about the importance of mental models, and Alex explains the concept of the "conscious entrepreneur." We talk about the Conscious Entrepreneur Summit, what it will involve, and what Alex aims to achieve with it. Alex explains the personal story that led him to start the summit.
Finally, Alex shares some advice for entrepreneurs who want to make a positive change to their mental models, aside from attending the summit.
About the Podcast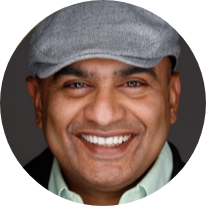 Technology works best when aligned with business strategy outcomes. Listen to leaders who share their software solutions that will change your relationship with software and the cloud. We go in-depth of how they have scaled their business, strategy and kept to their vision. Guests share their experience on the impact of
tech on a personal, local and global level.