Driving Digital Transformation in Commercial Real Estate with Patrick McGrath from Savills
In this episode of Get in the Mode, our guest today is Patrick McGrath, CIO and Vice Chairman of the real estate company Savills. He's here to talk about his experiences leading digital transformation in an industry that often struggles to adopt new tech.
Patrick talks about the history and growth of his company and his personal approach to digital transformation, including some of the methodologies and techniques involved. Patrick also talks about the differences between CIOs with a tech background and those with a business background and how both can help each other.
We discuss some of the critical factors needed for a tech roadmap to be successful, some of the lessons Patrick has learned over time, and some insights he'd share with other leaders. We talk about the challenges involved in driving digital transformation in an industry where it's notoriously difficult and how Patrick was able to overcome these.
About the Podcast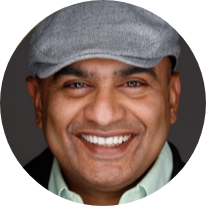 Technology works best when aligned with business strategy outcomes. Listen to leaders who share their software solutions that will change your relationship with software and the cloud. We go in-depth of how they have scaled their business, strategy and kept to their vision. Guests share their experience on the impact of
tech on a personal, local and global level.