The Life of a CX Leader with Jen Jackson from Dialpad
In this episode of the Get in the Mode podcast, we're talking to Jen Jackson. Jen is Vice President of Customer Experience at Dialpad and is here to talk about customer service, the value of customer experience, and what she's learned throughout her career.
Jen talks about her work with Dialpad and what the company does, and the importance of customer experience. Where have customer experience teams focused in the past, and where does Dialpad focus? Jen explains how a customer experience (CX) assessment works and how she's done it before.
We talk about how customer experience officers work with CIOs and CTOs, and Jen shares some advice for other CX officers. We dive into some of the specific KPIs and OKRs that CX officers should focus on. Finally, Jen tells us some of the skills that CX officers should develop in order to succeed.
If you enjoyed this episode, please leave a 5-star review and click the subscribe button.
Looking for technology and digital solutions that will drive business growth?  Give us a call!
About the Podcast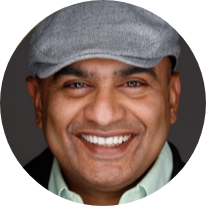 Technology works best when aligned with business strategy outcomes. Listen to leaders who share their software solutions that will change your relationship with software and the cloud. We go in-depth of how they have scaled their business, strategy and kept to their vision. Guests share their experience on the impact of
tech on a personal, local and global level.