Innovation in Aviation with Brian Cobb from CVG Airport
In this episode of the Get in the Mode podcast, we're talking to Brian Cobb—Chief Innovation Officer at CVG, Cincinnati/Northern Kentucky International Airport and VP of Customer Experience at Kenton County Airport Board, Operator of the CVG Airport. Brian is here to talk about his experiences as a leader of innovation at such a large and complex organization.
Brian talks about the overall initiatives and strategies he uses and how they're categorized. We talk about the importance of airports having their own brand and the kinds of revenue-generation initiatives they need to use.
We discuss how regulation has changed in the airport industry over the 30 years that Brian has been there and also how the rise of data has impacted daily operations. We talk about the concept of digital twin and what it means for aviation.
We also dive into the role of Chief Innovation Officer, something Brian has been doing for several years, and how it works. What are the challenges involved in building and implementing a culture of innovation? Finally, Brian shares some advice for other Chief Innovation Officers.
If you enjoyed this episode, please leave a 5-star review and click the subscribe button.
Looking for technology and digital solutions that will drive business growth?  Give us a call!
About the Podcast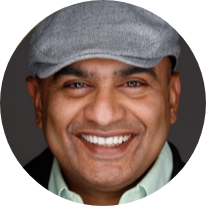 Technology works best when aligned with business strategy outcomes. Listen to leaders who share their software solutions that will change your relationship with software and the cloud. We go in-depth of how they have scaled their business, strategy and kept to their vision. Guests share their experience on the impact of
tech on a personal, local and global level.